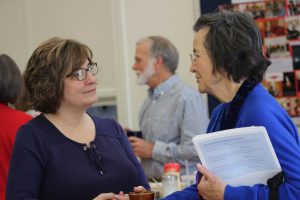 We at Community Mennonite Church believe that following Jesus Christ means upholding and supporting each other. Connections between people are a source of joy and comfort. Here are some ways to get and stay connected…
Request to join our weekly newsletter distribution by emailing the church office. Simply ask to be added to the mailing list.
Check back to the church website's blog for posts by pastors and other church members. Follow us on Facebook. Women are invited to join our Facebook women's group for connection around practical and profound topics.